Welcome to RV-Repo.com
Do you need a RV or luxury motor coach repossessed?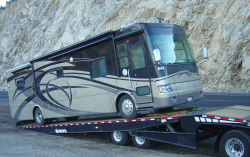 Welcome to RV-Repo.com. we are repossessors that specialize in repossessing recreational vehicles, and luxury motor coaches. We have a nationwide network of repossession agents that are licensed, bonded and insured to repossess any recreational vehicle, or luxury motor coach on the road today.
Repossessing a recreational vehicle or motor home is a lot different than repossessing a car. RV Repo specializes in RV and motor home repossessions, that's all we do. We have all of the equipment required to repossess any RV or motor home on the road today. Our employees are very experienced in repossessing RV's and motor homes.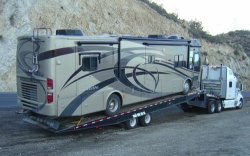 Our skip tracing department combines the latest online data bases with the best field agents and repossessors. We will find and repossess your recreational vehicles that other companies have given up on as lost forever. Our pricing is contingent so it does not cost you anything if we are not successful in repossessing your RV.
RV Repo will also accept private party repossession orders. That is a repossession order coming from the owner rather than the lien holder. We will even accept repossession orders where one owner is taking the motor home from the other owner.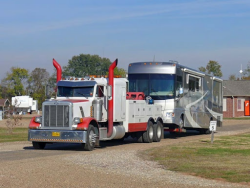 RV repo has become experts in repossessing RV's and motor homes that have been lost due to one of the many sub leasing scams that are abundant all over the internet. If you feel your RV or motor home has been lost to a sub leasing scam, don't worry, RV Repo will repossess your RV for you right away. We may even already know where your RV is from previous RV repossessions.
We are a contingent repossession service. Our guarantee is that if we do not repossess your RV you owe us nothing! Give us a call today and we will find and repossess your toughest RV repossession assignments.
Our Repossession Guarantee: No RV = No Fee
Keywords: RV Repossession Service, Recreational Vehicle Repossession Service, Luxury Motor Coach Repossession Service, LMC Repossession Service, Motor Home Repossession Service, Prevost Repossession Service, Repo, Repossessor, Repossession, Sub Lease Scam Repossession Service, RV Recovery